Sarah Slean Sings Joni Mitchell
Saturday, January 27, 2024 @ 7:30 p.m.
Pops 2
Grand Theatre
Saturday, January 27, 2024 @ 7:30 p.m.
Canadian singer-songwriter Sarah Slean joins the Kingston Symphony for a tribute to the genius of Joni Mitchell. Mitchell's iconic blend of blues, rock, and jazz has made her one of Canada's most beloved musicians. Sarah Slean brings her unique take on the very best of Joni's songbook, layering familiar gems with her own perspective and superlative voice, with beautiful musical arrangements by Grammy Awardwinning artist Vince Mendoza.
Artists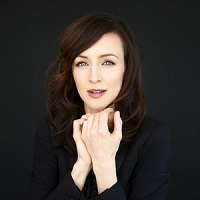 Sarah Slean
Singer
Sarah Slean is a 4-time JUNO, 2-time GEMINI nominated performer and a CSA winning composer with 25 years of broad experience in music.
https://sarahslean.com/